Craft Beer Label Design
Ecusta Brewing was excited to start canning their delicious craft beers. They needed to entice their customers as well as honor the brand and the product that they worked so hard to create.
Working with Craftpeak, I designed a label system for Ecusta Brewing that is a strong foundation that is easy to recognize, flexible to a variety of flavors and sizes, and is right inline with their existing look and feel.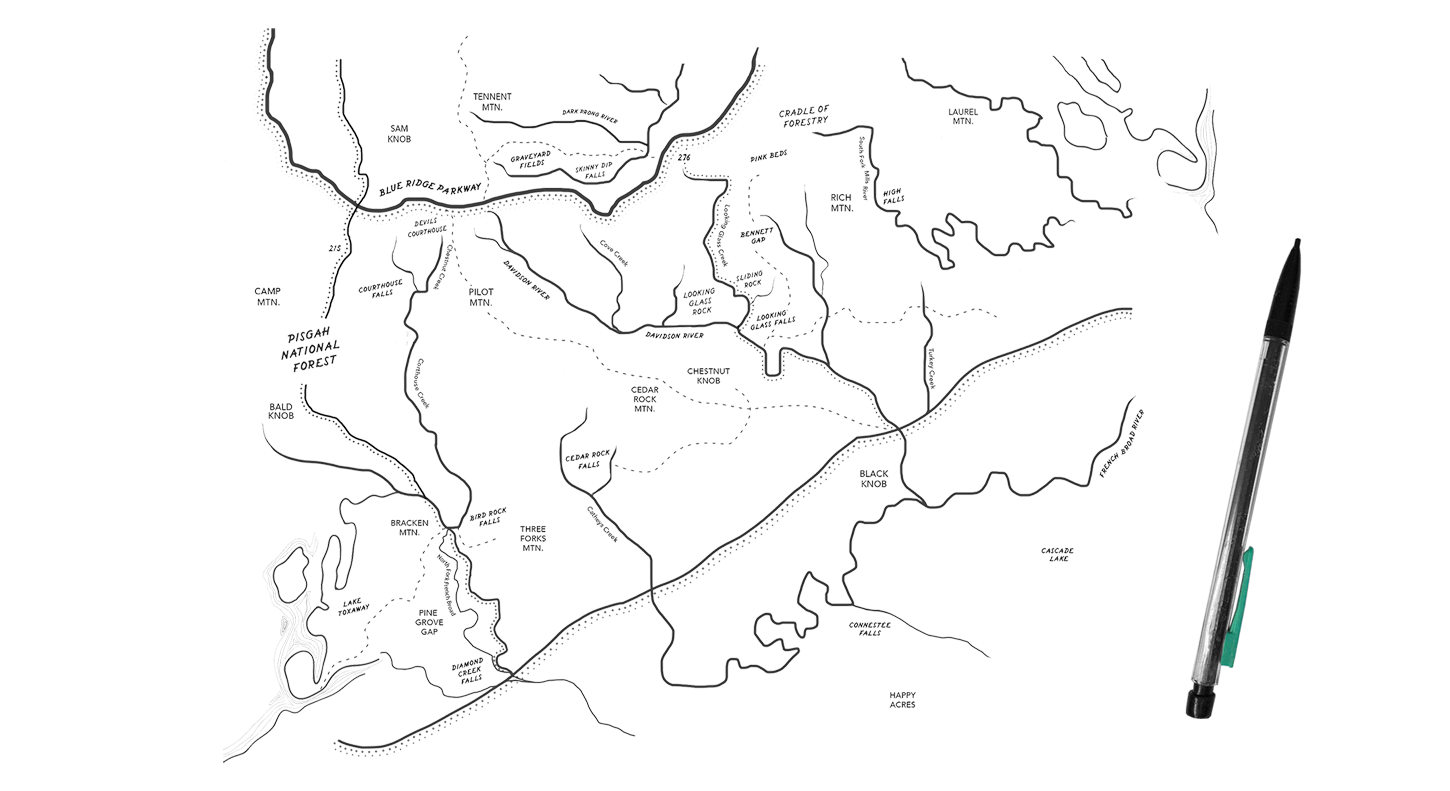 It's all in the details
This brewery is located at the gates of nature's playground, Pisgah National Forest. The owners often serve as guides, helping direct travelers to the best spots for fishing, hiking and mountain biking.
The final solution was a design that was focused around a map of this unique geography. I drew a map that is not only an awesome texture, but an accurate depiction of all of the local hangs.
Something Different for the Sours
When asked develop concept for the Mojito Sour, it was clear Ecusta Brewing wanted to do something different for this beer label design. Unlike their flagship beers they wanted to shift the focus to an image and away from the brand.